Enter your details below - you'll be contacted today ...
(CopyBoss never shares your details with anyone. Ever.)
How Customer Specific Emails Drive Sales to Your Business
2 simple stats to get your email juices flowing ...
"It's predicted that over 4.6 billion email accounts will be actively in use by the end of
the year"
"Effective email campaigns yield 50-100 times more click rates than Facebook and
Twitter combined"
That's an audience your business simply can't ignore, right?
The problem is, how do you get your message to stand out in the inbox deluge?
Shouting the loudest won't work.
In fact, bombarding your audience with emails has a negative effect on your email marketing.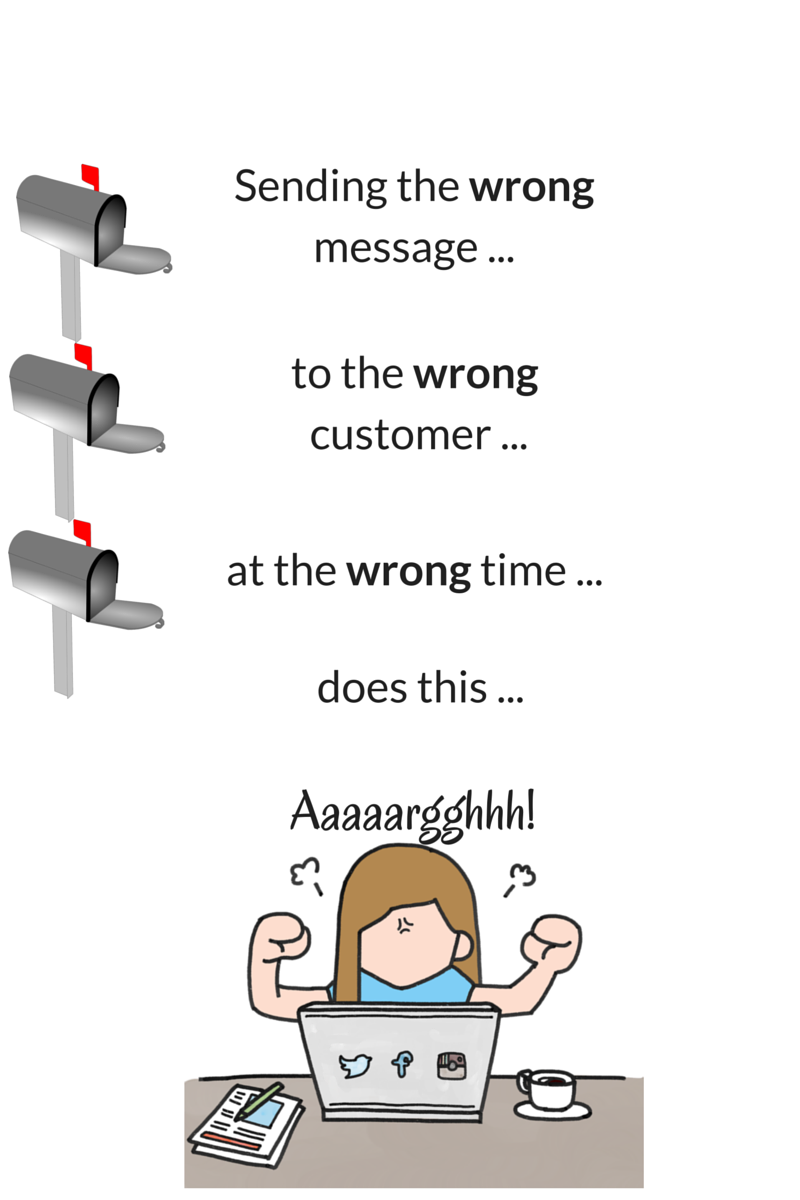 Knowing your customer's journey with your company, and segmenting them into specific email groups, solves
this problem.
It allows you to create relevant content for different customers - keeps them engaged with your business - and
(when the time is right) increases your chance of additional sales.
To avoid an unsubscribe epidemic; you have to send the right message – to the right (potential) customer
- at the right time.
 The more info you have – the more focused your customer groups (and emails) become.
When you're ready to start hitting those inboxes, remember your customer's time is precious.
Resist the urge to spread the word (eh, that rhymes!) until you have something helpful to say to your targeted group.
If your email content is personal and provides value for your customers every time, they'll look forward to your next one.
That keeps 'unsubs' to a minimum and sales conversion rates to the max. 
Need help with your Email Marketing content?
Enter your details below - you'll be contacted today ...
(CopyBoss never shares your details with anyone. Ever.)