CopyBoss copywriting for your business.
Paul Philbin is a Freelance Copywriter from Liverpool 
a.k.a. the CopyBoss
"Together, we'll discover your prospect's problem – and turn your business into the Solution"
'Customer Focused' Copywriting Creates More Sales
If you don't have it – you're losing business to your competitors.
If you want to have it – relax – you're in the right place …
Peter Samson
CEO - Fazio - Bristol UK
"An excellent job done on a subject not many would be able to tackle so competently. Conversions improved beyond my hopes. Would wholeheartedly recommend PaulPhilbin!"
Elaine DeNillo
Head of Marketing - P.S.G. - Michigan USA
"Paul's passion for the project gave us all a kick up the backside. I've been trying to convince him to join us full time ever since."
Amo Awussi
MD - Greenfield Media - Cardiff
"Hired Paul in 2013 to craft an ad for one of our clients. He now writes or edits them all. Great bloke."
Need a Copywriting Quote Today?
Click a Service for Your Business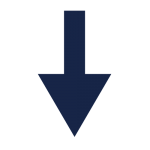 CopyBoss
Have pages written naturally for your business – to compel your customer to act – and rank you higher in search engines.
CopyBoss copywriting
Get everything your 'lander' needs – to convert your prospect into a paying customer.
Start sending emails your prospect:
1.

Wants to open
 

2.

Acts on
 

3.

Looks forward to the next
Commission a single ad – or a whole campaign – to get inside the head of your target market and drive sales.
Become more relevant – engaging and important to your audience, and position your business as a 'go to' authority.
Deliver unignorable subject lines and stay fresh in the mind of your customer with relevant, entertaining and useful industry news.
Often overlooked by paid ad teams as a job for a writer. But, expert headlines get more 'qualified' clicks – no brainer.
White Papers/Cheat Sheets/eBooks or whatever you dangle in front of your prospect, make sure it's readable, valuable and actionable.
CopyBoss copywriting
Got a business story worth shouting to the world? Get it expertly written – before you hit 'send'.
CopyBoss copywriting
Vital for engaging your customers and driving sales to your door. Get your posts expertly written – before you hit 'send'.
CopyBoss copywriting
A great brand video does wonders for your business. Get a great script to tell your story the right way – to the right audience.
CopyBoss copywriting
Make every word count with content to compel your reader to take action.
CopyBoss copywriting
CopyBoss
Additional Services
CopyBoss
Get a full website report to highlight any problems or fixes you need to make for optimal sales performance.
One2one or team training to give you the tools to go it alone.
     Get a 'non-stop marketing brain' on your side

.